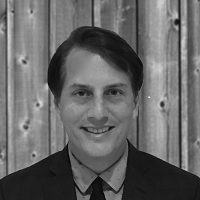 Daniel MacDonald, CFA
Head of Advisory & Pensions
+1 760 315-2260
daniel@middlemarkpartners.com
Daniel MacDonald is the Head of Advisory and Pensions at Middlemark Partners. Previously, Mr. MacDonald spent sixteen years with Ontario Teachers' Pension Plan Board (OTPP), where he was responsible for manager selection, portfolio construction, and investment due diligence, among other duties. He successfully managed a portfolio of hedge fund managers that covered a diverse range of liquid strategies, including Equity Long/Short, Systematic Equity, Event-Driven Equity, Managed Futures, and Alternative Beta/Smart Beta/Low Cost Generics. Prior to OTPP, Mr. MacDonald worked for Citibank Canada, as a Manager in the Equity Derivatives department. Previously, Mr. MacDonald served as a Credit Analyst at IBM Canada. Mr. MacDonald received an LL.B from York University's Osgoode Hall Law School, an MBA from York University's Schulich School of Business, and a BBA from York University. He is also a Chartered Financial Analyst (CFA).